For reservation and information do not hesitate to contact us:

0039 0342 641040

0039 335 8437026

info@genzianella valmasino.com
Our Hotel participates in the Smartbox network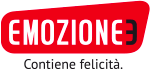 Struttura presente su

Con riferimento alle sovvenzioni, ai contributi, agli incarichi retribuiti o ai vantaggi economici ricevuti dalla sottoscritta impresa/società ed oggetto dell'obbligo di pubblicità delle erogazioni pubbliche ai sensi dell'Art.1, commi 124-129 Legge 4/8/2017 n. 124, modificati dall'art.35 D.L. 34/2019, si rimanda a quanto contenuto nel Registro Nazionale degli Aiuti di Stato di cui all'art. 52 della Legge n. 234/2012 e consultabile al seguente link: https://www.rna.gov.it/RegistroNazionaleTrasparenza/faces/pages/TrasparenzaAiuto.jspx al quale si rinvia per le informazioni relative ai vantaggi economici riconosciuti, assolvendo in tal modo l'obbligo informativo di trasparenza di cui alla legge 124/2017, in conformità a quanto previsto dall'art. 1 comma 125 quinquies della legge medesima.